Billie Eilish is just the fifth woman to headline Glastonbury Festival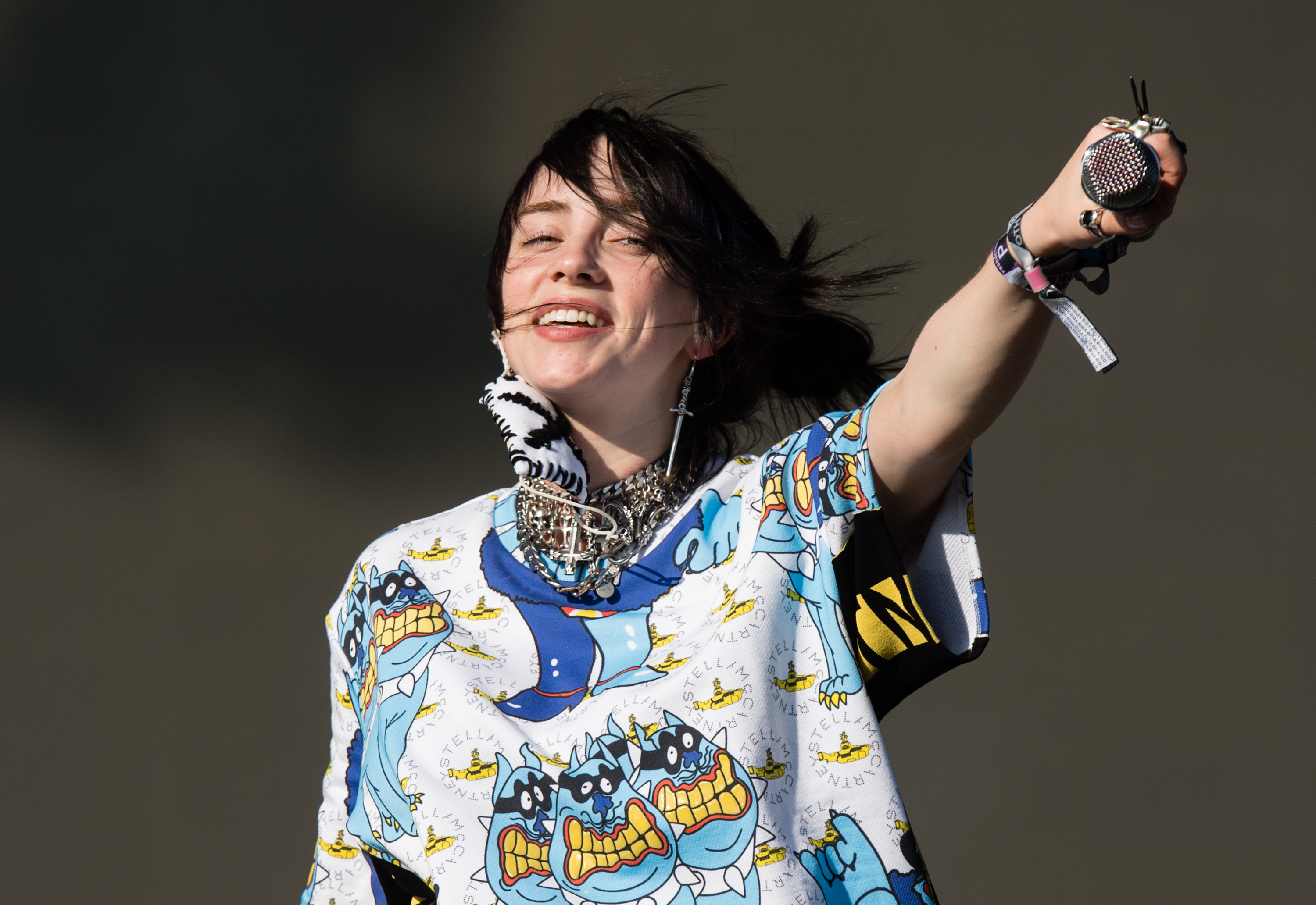 Billie Eilish is set to become Glastonbury's youngest solo headliner, but the 19-year-old pop star will be just the fifth woman to headline the iconic festival.
In 2022, the 'Ocean Eyes' star will headline England's music festival, taking to the famous Pyramid Stage on the Friday night of the five-day event.
Eilish shared the news via Instagram with a post showing a photo of herself smiling in a Glastonbury hoodie, captioned "2022".
Glastonbury co-host Emily Eavis confirmed the news and said she "couldn't be happier".
"We couldn't be happier to announce that the wonderful @billieeilish will headline The Pyramid on Friday at next year's Glastonbury Festival, becoming the youngest solo headliner in our history. ", tweeted Eavis. "It seems like the perfect way for us to come back and I can't wait!"
Eilish previously performed at the annual festival in 2019 where she appeared on the Other stage on Sunday afternoons.
"Sounds like fun to go – I'd love to go to that shit, my God," she said of the festival during her performance.
Eilish's headlining act will be the fifth time a woman has headlined Glastonbury, including Taylor Swift who was booked for the 2020 festival which was canceled due to the COVID-19 pandemic .
Including Swift's booking, Eilish is just the fifth woman to be named a Glastonbury headliner since the festival began in 1970.
Adele headlined in 2016, and Florence and The Machine headlined in 2015. In 2011, Beyonce headlined the Pyramid Stage and the first woman to headline was Suzanne Vega in 1989 .
Emily Eavis has spoken about this gap in the number of female headliners at Glastonbury and has previously said there aren't enough female-led acts to choose from.
"It's time to nurture female talent. Everybody wants it, everybody's hungry for women, but they just aren't there," she told the BBC in 2019.
"I'm ashamed to say that in our organization there are men who book scenes, and quite a few of them are older men and they don't understand why I push all the time.
"One of them presented his line-up this year and I said to him, 'I'm really sorry but you're just going to have to remove some guys. There are no women.' And they were like, 'Oh for God's sake, you've lost your mind.'
"I know they see me as a real headache and it's so painful. They say, 'Shut up' and 'It wasn't like that when your dad was in charge.'
"But if you want to make progress, you just have to do it, and you have to be prepared to be a little boring."
She continued: "Unfortunately you have to take a huge leap the other way to make any progress, and that means I'm really pushy.
"We are far from where we need to be. We are making slow progress, but there is still a long way to go."