MOJO Time Machine: Glastonbury Festival is born! | Time Machine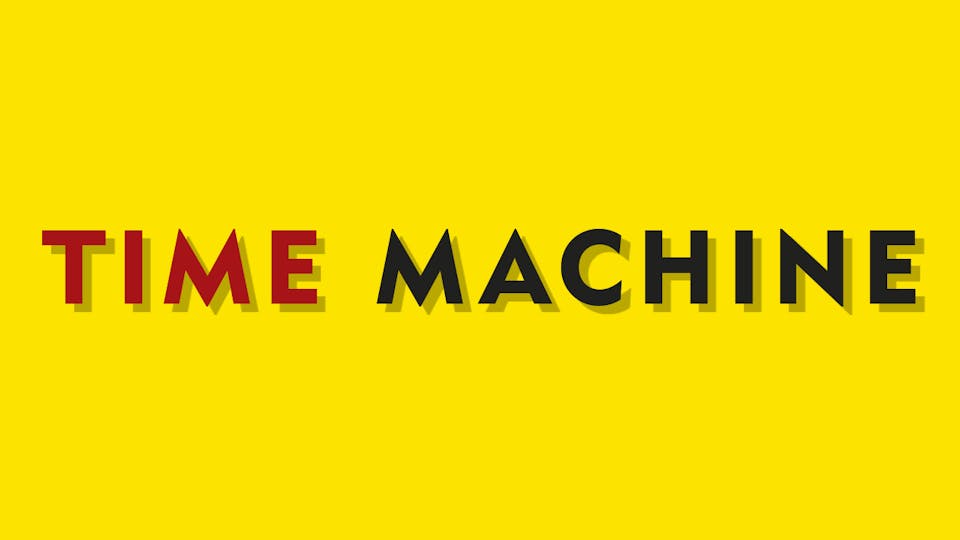 February 19, 1970
It was pretty good for a pound. According to its poster, this sunny Saturday's Pop Folk & Blues festival at Worthy Farm in Pilton, Somerset offered entertainment from The Kinks, Steamhammer, Duster Bennett, Alan Bown, Wayne Fontana, Stackridge and Amazing Blondel, as well as local talent Marsupilami, with future Folk Roots editor Ian A. Anderson and guitarist friend Ian Hunt and Originn. Along with a light show and movies, there were promised "Freaks and Funny Things," and free milk.
The plan had been drawn up the previous June 28, the second day of the Bath Festival of Blues And Progressive Music, five miles down the road at the Bath & West Showground. Were present to see Led Zeppelin, Jefferson Airplane and Frank Zappa and The Mothers Of Invention Michael Eavis, 34, a dairy farmer, Methodist and former merchant seaman who loved Elvis, Dylan and The Kinks, and his friend Jean.
"I had never seen anything like it in my life before," Eavis wrote of the "lovey-dovey, emotional" bash in last year's official Glastonbury 50 story. , 'I'm going to make one on the farm!' If I remember correctly, his response was, "Don't be silly, you don't know how."
Kinks Controversy
The next day he called Colston Hall in Bristol and got the number from Kinks management. They agreed the band would play for £500. Planning a show that would run from 2 p.m. to 2 a.m., Eavis set about appeasing the police and local authorities; he also wrote a reassuring article in the local parish magazine Pilton Link saying, "I wish to give the image of a festival to celebrate the arrival of the harvest." Disaster nearly struck when, apparently thinking the festival would be too small and amateurish, the Kinks pulled out, blaming laryngitis. However, dissuaded from canceling by his daughter Juliet, Eavis negotiated with the Kinks' agent to book Tyrannosaurus Rex instead.
"There is a kind of euphoria down here…"

Michael Eavis
The day began foggy and pensive, with the death of Jimi Hendrix the day before weighing on the minds of attendees. But it soon became sunnier. A local BBC crew was on hand to film a light security scene of shirtless groovers and bongo players, with tents and vehicles parked around the pitch. "There's a kind of euphoria here," Eavis told a BBC interviewer that day, "away from the terrible realities of life. It's a nice place, the Vale of Avalon and Glastonbury, and all the mystique that surrounds it…"
There was a single stage covered with a tarp constructed from scaffolding and plywood, tied to two apple trees in case of wind, and a mixing board of similar construction. Companion and DJ was Bath's 'Mad' Mick Ringham, who remembered the first record he played was It's All Over Now by The Valentinos (he also remembered playing The Teddy Bear's Picnic and watching a limbo contest on stage). Bristol prog-folks Stackridge were there to replace a failed band – Wayne Fontana didn't make it, but Sam Apple Pie, Al Stewart and Keith Christmas did – and, according to legend, Stackridge opened the festival with their song. , Tea time.
The Central Somerset Gazette sent a reviewer, who detailed '24 very adequate toilets', a DJ from 10am and a crowd spinning to pay a reduced entry fee for a London party who thought it was free . The anonymous Gazette scribe enjoyed Quintessence, Duster Bennett and Steamhammer, and noted the words "Hendrix Lives" painted on the side of a pickup truck. Preceded by a minute of silence for Jimi, Tyrannosaurus Rex took the stage late in the evening.
The best thing that ever happened there…
"I have to say he was wonderful, easily the highlight of the festival," said Eavis, who recalls Bolan sitting on a haystack singing Debora. "The sun was setting behind the stage, a red sun. There were only 1,500 people to see it, but you knew it was music that would last. To this day, I think it's one of the best things that's ever happened here.
Having to sell 5,000 tickets to break even, Eavis lost money and had to pay Bolan's fees in five monthly installments. But something had taken hold at Worthy Farm. Renamed Glastonbury Fair, it returned in '71 with David Bowie, Joan Baez and Traffic playing, lay fallow until 1979, and from 1981 became the biggest festival on the planet, where revelry, awareness and charitable works come together in harmony. Eavis remains at the helm, co-hosting with his daughter Emily. But 50 years ago, all that was to come. Organizing this Pop Folk & Blues festival had been a tiring task, he told the BBC: "I will be very happy to go back to the cows, I must say."