Review of Camp Bestival 2019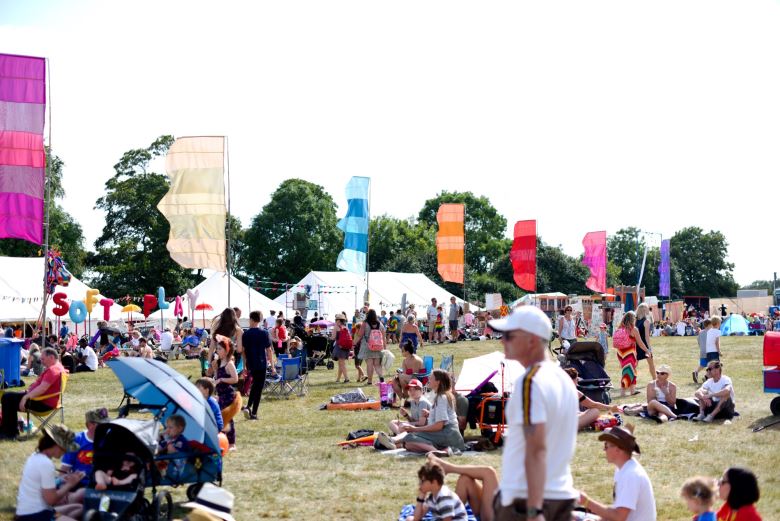 wow! What can I say Camp Bestival is an absolute treat for the ears, the eyes and certainly the taste buds! Luckily this year the weather was fantastic and the festival did not disappoint. As the mother of two little monkeys, one of whom is only 9 months old, the idea of ​​attending a festival seems impossible, but the Camp Bestival team have created the perfect festival for family friends. I felt relaxed the whole time with my little ones, it's such a nice and friendly atmosphere with generations of families getting together and a group of families camping and enjoying their time together. The festival is more than an event, it's about high quality family time.
Our preschooler was so excited about the amazing location, Lulworth Castle is just spectacular at the best of times, but throw in lots of fairy lights, streamers, flags, decorations and it's every kid's dream. 3 year old children. This year's dress-up day on Saturday was a lot of fun with lots of people donning superhero and hero costumes!
The festival takes place on a large site and is packed with lots of shows, activities, funfair rides, some of the highlights for our little preschooler were the big bouncy castle, a big tent full of soft play equipment, a craft tent and watch Mr. Tumble on the main stage in the castle. Other headlines for slightly older guests included some real star line-up including Lewis Capaldi and Jess Glynne. There are also so many food choices it is quite difficult to decide what to eat and luckily with the heat this year there were plenty of stations to refill your water bottles for free.
I don't know how many people are camping at the festival, but it's amazing to walk through the fields and see the effort families put into decorating their tents. There are also glamping options and a fancy shower if you're not that keen on camping. . The site is constantly being cleaned and I was surprised how clean the portable toilets were, even taking a preschooler with me each time was actually okay. Luckily, the site also has plenty of trees, as it was quite hot, especially after a week of official heatwave. So there were plenty of places to stop and take a break in the shade to feed our little baba.
We have been to this fantastic festival in the past and I really love it every time I go as it is the perfect weekend or day out for kids and adults in one of the most beautiful places in the Dorset. In the past the Sunday night grand finale has always been my favorite part but with a baba it was too much this year so we missed it……but I saw it online and it looked amazing, the castle is transformed with an animation projected on it with a spectacular fireworks display! It's a truly amazing end to a long weekend of family fun.

Posted on August 07, 2019 by Lynn Darracott