Zelensky at Glastonbury Festival calls for pressure on politicians to help Ukraine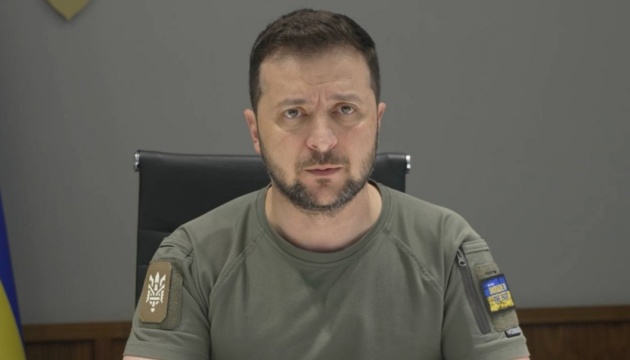 Ukrainian President Volodymyr Zelensky has called on attendees of the UK's Glastonbury Festival to pressure politicians to step up their aid to Ukraine in restoring peace.
The head of state said so in his speech via video link, according to a Ukrinform correspondent.
Zelensky noted that the festival reopened this year after a two-year hiatus. He added that the pandemic had suspended the lives of millions around the world, but had not broken them.
"We in Ukraine would also like to live life as before and enjoy the freedom and this wonderful summer. But we can't because the most terrible thing happened – Russia stole our peace. But! We will not let Russia war break us. And we want to stop war before it ruins people's lives in other countries in Europe, Africa, Asia, Latin America – they are all under threat now. That's why I turn to you for your support! he said.
He stressed that Glastonbury is the greatest concentration of freedom today, so he asked that this sentiment be shared with all those whose freedom is under threat. Zelensky called on festival attendees to spread the truth about the Russian war and help Ukrainians who were forced from their homes because of the war.
"Find our charity platform United24. And lobby all the politicians you know to help bring peace to Ukraine. Time is priceless, and every day is measured in lives. The more people join us to defend freedom and truth, the sooner Russia the war against Ukraine will end. Prove that freedom always wins!" said Zelensky.
Festival attendees supported Zelensky's speech with loud applause.
On May 17, President Volodymyr Zelensky signed a decree on the initiative to create the United24 national brand to unite the efforts of international partners in favor of Ukraine.